The Tappers Gathering 2009

November 6-8, 2009
Sunrise Ranch
near Loveland, Colorado
$275
9:00 AM Start Time each day
Event finishes at 4:30 PM on November 8
Have you felt isolated in your EFT practice?  Don't you wish there was more of a Tapping Community to connect with?
Have you wondered how to apply meridian tapping to animals, or to sex and relationships, or to trauma, or to children, or pain, or _________?
Do you wish you could talk to other practitioners to learn more about marketing your work without resorting to the loud demanding approaches that the internet seems to be full of these days?
Are you asking:
What does it really mean to heal?
Is there a way to do "spiritual marketing?"
How could I open my intuition with tapping?
How do you do surrogate tapping?
What do I do when "It doesn't work?"?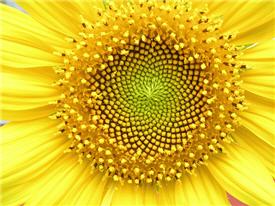 In the last couple of years in our field there have been very few opportunities to meet up with kindred spirits and expand our learning about tapping together.
But now we have:
THE TAPPERS GATHERING!
We are creating for you a heartful and wisdom-filled event.
This is an extraordinary invitation for you to:
Help to build a sense of community among all of us who love the meridian tapping arts, and deepen your own skills at the same time.
Gather with like-minded friends, new and old
Offer what you have learned, and share what works best for you
Bring the best of your tapping skills to a deeper level in every way
Take your personal and professional practice of EFT forward, in the company of people who understand, honor and support what you are doing
We are planning an event that will do all this and more:   The Tappers Gathering
We intend that it will become an annual affair, and get bigger and better every year.
(Gary Craig, founder of EFT, requests that anyone teaching EFT displays this text on their websites:  "We feel this workshop will generate extraordinary benefits for all attendees. However, EFT is a very flexible process and thus this workshop represents the views of the presenter and does not necessarily reflect those of EFT, Gary Craig or the complete, standardized training offered through DVD home study at http://www.emofree.com")
---
THE SCHEDULE
Friday, November 6:
EFT Master Rue Hass – Click here to learn more
"A Spiritual Approach to Healing What Hurts"
"How to Refocus Your Fears About Putting Yourself Out There"
Saturday, November 7 – Sunday, November 8:
Eight Exceptional Presenters:  Click here to learn more about them
*Working Intimately with EFT – Relationships, Sex and Happiness
-Alina Frank and Craig Weinston, D.C.
*The Downside of Wellness: Tap Away Hidden Fears and Saboteurs
*Introducing Children and Families to Tapping
*Digging Out the Roots of Overeating with EFT
*EFT with Stress and Trauma – Knowing the Difference is Important
*Animaleze-EFT for Animals and Surrogate Tapping
*Money Matrix-Abundance and EFT
*Open New Energy Circuits to Release Old Patterns
---
THE COST
Only $275 for the whole three days.  We hope to provide some scholarships, especially for students.  They are the next generation of Meridian Tapping practitioners – we want to support them.
You will register separately for accommodation with Sunrise Ranch.  Accommodations are very reasonably priced, and range from camping to private rooms to shared doubles and dorms.

SUNRISE RANCH
This is a wonderful venue in the foothills of the Rocky Mountains in Colorado.  Early November in Colorado should be (well, can be!) beautiful!
Sunrise Ranch lies in a quiet valley in the foothills of the Colorado Rocky Mountains between Loveland and Estes Park and is easily reached from Denver or by Super Shuttle from Denver International Airport.
Sunrise Ranch is a long standing spiritual community (established in 1945), an organic farm and conference centre.  We benefit from comfortable accommodation, healthy food and spacious meeting spaces in a supportive and friendly atmosphere.
24 hour Full Board Rates at Sunrise Ranch include three wholesome meals and snacks and range from $81 per day in the dorm to $122 for a single room.
"I felt welcome and at ease from the moment I arrived!"
"The food was fantastic:  simple, healthy, delicious and plentiful"
"I've never been so relaxed while learning so much"
Sunrise Ranch serves three organic meals a day, plus snacks, and they offer many options for accommodation, all reasonably priced.  It is easy to drive to, easy to shuttle to from the airport.
To learn more about Sunrise Ranch go to:
www.sunriseranch.org
---
TO REGISTER
FOR THE TAPPERS GATHERING
Click here to register
FOR ACCOMMODATION AT SUNRISE RANCH
Click here to register
NOTE:  REGISTER SEPARATELY FOR ACCOMMODATION WITH SUNRISE RANCH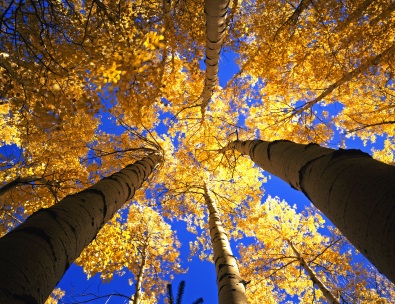 We all are making history.
We hope YOU will join us!