Bright Spirit, Blocked Path Teleclass
Intuitive Mentoring Presents
Sensitivity, Spirituality and Energy Seminars:
6 Part Teleclass
Wednesdays, 11:30  AM Pacific, 2:30 PM Eastern
September 12, 19, 26 & October 3, 10, 17
Registration for this teleclass is closed. We hope you'll check back for future offerings.



I have been working with a new transformational process that makes EFT and other energy methods even more powerful and useful. I can't wait to share it with you!
I am calling it Bright Spirit, Blocked Path because I know the feeling of being a good person who is stuck in old patterns.
Maybe you feel like something is in the way—and if you could only see beyond this block…you could get a sense of where you are going, and sense that you are truly coming home to yourself…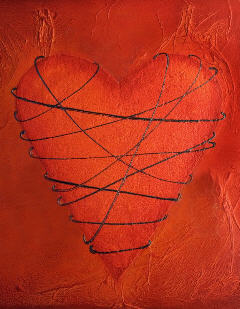 Are you telling yourself:
•    I am feeling stuck.
•    I feel blocked.
•    It is hard to choose a direction in my life.
•    I am feeling helpless.
•    I sense that there is a path there for me, but I can't see it
•    I keep getting in my own way.
•     I can't see the way out.
•    I can't seem to take the next step.
•    I have an intuitive sense of what is going on, but I don't really understand it.
This new process that I have been inventing offers a real solution to each of these challenges! It is very effective at planting seeds of change.
We don't have to keep beating ourselves up with healing techniques to try to "make ourselves better!"
When we are stuck, we need the powerful wise knowing in ourselves that goes deeper than the problem. We need to know that there is some action that we personally can take, that will change the landscape we are trying to make our way through. We need to feel guided from within, instead of looking for an authority or some spiritual source to tell us what to do.  (Even though that would be nice, wouldn't it!)
We need to know how to call upon our own Bright Spirit to come to our aid.
When things aren't working, do you feel something like this: tied down, buried alive, stuck in quicksand, held back, frozen in place, locked in a cage, ungrounded—as if locked in a box floating above the land, standing alone in a boxing ring ready for a fight?
Do you notice that each of these phrases is a metaphor? A metaphor is our unconscious inner mind, our Bright Spirit talking to us about what the real problem is, and how we can solve it. Hiding right there in the metaphor is the solution, but when we are stuck we can't see it.
Each of those phrases above comes from a real session that I have done with someone who felt stuck. As they described their story about their problem (we all have our stories, and don't we tell them expertly!) I would ask them, "What is that like?" People almost always respond to that question with a metaphor.
Once we have a metaphor, we have wisdom speaking loud and clear, directly from our own Bright Spirit. The metaphor, along with our energy meridian techniques, are a powerful tool for change in our hands.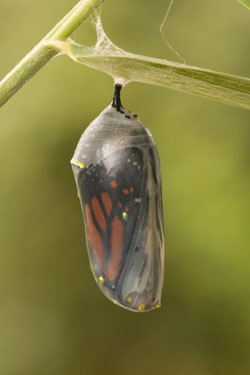 Our Bright Spirit knows the way out of the problem. It can talk to us through our imaginations and our intuition and metaphor. We just need to know how to hear and speak its language. We don't need "guidance from on high"—we just need to listen deep inside to what our own Bright Spirit is telling us.
Every session that I have done using this process has been creative, fun, fascinating, surprising and brilliantly insightful. It doesn't "make" you change. It opens the way for your own inner strength and creativity and resourcefulness to flow right through the problem, showing you the way out.
In a class setting, people have said that they learned as much from other peoples' sessions as they did from their own.
Here is one person's experience:
Rue, thank you for holding sacred space for each of us in the group and showing us ways to hold sacred space for ourselves. I felt surrounded by your kindness, compassion, and grace as you lovingly guided me toward finding wriggle room in my "stuckness" and possibility behind every wall.
Together, we took the plunge into the river of life energy where you invited me to explore the obstacles, flow with them, and notice that the help I've asked for all my life has always been right here at my feet, above my head, and all around me.  I'm not now, nor have I ever been, alone in my journey.
S. Harrell, Fort Collins CO
This method offers insight-producing, creative possibilities for changing the structure of a problem so that it just shifts naturally, fluidly, over time, on its own.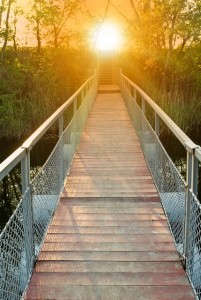 You find yourself becoming more of who you really are, easily, often effortlessly, because the part of you that generates solutions has come awake and active and full of intention.
There is nothing quite so fun for me as creative invention in service of our Bright Spirits!
I don't think anyone has done exactly what I am about to offer to you.
We will work with EFT and other energy meridian methods to make it easy for your Bright Spirit to show you the way out of your problem—energetically, emotionally, physically, spiritually—using this new process.
Here are the details:
Bright Spirit, Blocked Path
Six week teleclass on Wednesdays:
September 12, 19, 26
October 3, 10, 17

Included:
ground-breaking new information on your personal spirituality and sacred sovereignty
a creative new approach to "unsticking stuck stuff" and transformation that you can use with any modality
insightful exercises
deep meditations
inspiring guided imagery
empowering tapping scripts
MP3 recordings of sessions (Recordings are only available to registered participants.)
Date & Time:
Wednesday afternoons (US), 1.5 hours
11:30 AM Pacific
12:30 Mountain
1:30 Central
2:30 Eastern
7:30 PM London
9:30 PM GMT
4:30 AM (Thursday) Sydney
6:30 AM (Thursday) Auckland
Check the time in your location here:
http://tinyurl.com/BrightSpirit-Sept2012




**I will need one volunteer per class, six in all.**



You will also be creating your own metaphor along with the volunteer. We will consciously be creating a "Bright Spirit Group" holding space, so that all of our work together will be even more creative, intentional and powerful.
Cost:
$157
Registration closed.