Stand in the
Heart Song of the Earth
Retreat with Rue Hass
at Sunrise Ranch
near Loveland Colorado
November 2-4

Come to this retreat to learn how to

know


that you have something of value to offer.

Learn to touch into your ancient human roots.
Learn to sense the source of your creativity.
Fill yourself with the sense of loving wholeness
that you have been missing.
Maybe you have heard the legends and myths about some of the ancient history of humanity that describe a split between a part of us that lives in an enchanted world, and a part of us that is engaged in the material world that we see around us.
In the stories, the two races are not connected, but they share a common ancestry, and both are part of the same species. Perhaps you have read books or seen movies about a human man or woman who falls in love with and even has children with a "faerie being."
This class/retreat will be based on some of this ancient knowledge about the particular faerie beings known as the Sidhe (pronounced "shee"). It is a Celtic word, meaning "People of Peace." Respected spiritual scholars and authors like John Matthews and Wendy Berg and others have written about them.
According to these accounts, humans became creatures of matter, here on the earth that we know, with a powerful and growing expertise in developing machines and technology.
The Sidhe became creatures of spirit, and are expressive with artistry, imagination, freedom, wonder and magic. Theirs is a parallel dimension to ours that is closely associated with the life and creative powers of the earth as a living being.
We are both human, and we both emerge from Gaia, the World Soul. One race is attuned to the formative forces and energies of the subtle worlds, and the other race is attuned to the conditions and forces of matter. Together we form the whole of Humanity.
We can feel in them a resonance with the magic and connectedness within ourselves that we long to experience. They are drawn to us because of our understanding of embodiment and ability to work with matter.
In these times of powerful earth changes, there are people in our human realm, and in the realm of the Sidhe as well, who are willing to learn from each other how to reach across the divide between us to re-unite the Spirit of Humanity.
In our class we will be exploring and using a book and card deck about the Sidhe, and their interest in working with us for the benefit of the earth.
This book and card deck were developed in a recent collaboration between my long time friend, colleague and mentor David Spangler and representatives of the Sidhe themselves. The purpose has been to create a working alliance across the boundary of our differences.
David says that this card deck is an expression of the Sidhe people's "love for the world, and their desire to join with human partners in serving the well being of the planet, and bringing to birth a Gaian consciousness that allows us to live in the world more ecologically and holistically."
When we work together at the retreat, with the ideas and concepts offered in this card deck and book, it won't be like "therapy" or "fixing what is broken in us." We will utilize our energy methods and other modalities to enhance our innate capacity to interact with ourselves and the world in loving and healing ways.
You will receive the card deck and the accompanying book with your retreat registration. The card deck can be used for meditation, contemplation, or attunement. You can use the cards as a portal to the realm of the Sidhe, through which their energy might reach and contact ours. You can also use the cards as a path for intuition, insight and imagination. Their purpose is not to offer guidance, but to open us to deep and wise places within ourselves where we can find the answers we are seeking.
This is a seriously light-hearted opportunity to make a real difference in your future and our shared future creating wholeness in the earth.
It is an invitation to enter your inner landscape of imagination, intuition, wisdom and creativity.
Something that draws me personally to this work is my sense that that so much of what we experience as sensitive people, both the blessings and the challenges, has its roots in this story of a split in the human spirit.
You will probably

love

being at this retreat if:
You are a deeply sensitive person.
You always find yourself interpreting life in spiritual terms.
You have had a lifelong connection with nature.
Your primary language is intuition.
You feel like an alien sometimes, or not-from-here.
You are open to exploring a collaboration with inner worlds.
You are open to new experiences and surprising concepts that may shape your life in unexpected, delightful ways.
You are ready to deepen your capacity for awareness through your subtle senses.
You love using creativity, imagination, EFT and other energy meridian methods, to unveil new possibilities.
You are open to changing the stories you use to navigate and make changes in your life.
You are willing to invite a much larger story about who you are and what you can contribute.
You are feeling called forward out of one way of being into another, a transformation into deeper coherency, integration and wisdom.
This particular workshop will not be for everyone. If it fits for you, I am guessing that you are feeling your heart lifting and your body and spirit singing!
And—this retreat will be: fascinating, creative, profound, fun, probably funny sometimes (I can't be reverent for too long…), mysterious, magical, inspiring, thoughtful, expansive, spacious, heartful, deepening, life changing, joyful…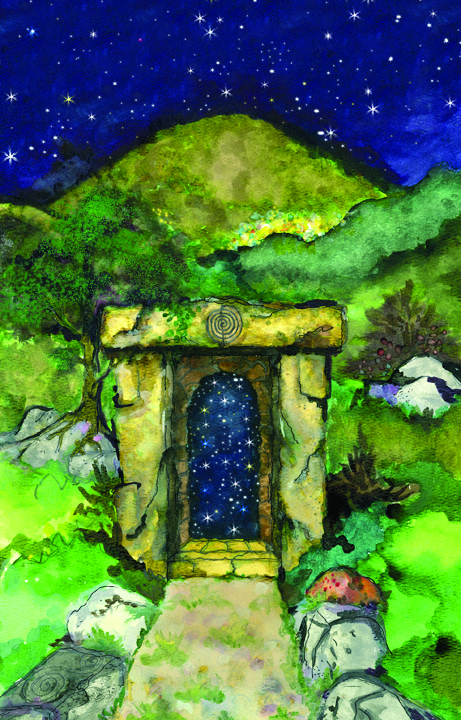 A message from the Sidhe themselves:
Why do we come to you? There are different reasons. We want people in your world to learn about us. If you accept our existence, the chances of communication and collaboration between our worlds are enhanced. We have information we can offer born of our experiences and wisdom. More importantly, we can blend our presence with yours to enhance your own thinking and awareness, giving you greater access to the wisdom you already possess. We want to enhance as well your love for the world you inhabit and your will to care for her.
A message from David Spangler:
The purpose of the attunement which these cards are intended to facilitate is not only to contact the Sidhe as a race of faerie beings outside ourselves, but to contact the spirit of the Sidhe within us, the spirit of that Gaian oneness and consciousness that both of us carry as seeds within us.
In seeking attunement you are not trying to draw the Sidhe fully into your world, nor are you trying to go fully into theirs. You are occupying a shared middle ground where you co-create a collaborative presence that partakes of elements of both worlds.
You are seeking that place where you can find your inner Sidhe, and the Sidhe can find their inner humanity, and both can know Gaia in deeper and more holistic ways.
From what I have learned and experienced, I believe that the Sidhe want to participate in blessing our capability to be a "Person of Peace," in a shared field of vitality, energy and inspiration. We are seeking each other in a spirit of partnership and love.
We don't need a "higher source" to tell us that the world is in bad shape and that our lives could be deeper, richer, fuller, happier. What we do need is to learn to be rooted in our own sacred identity.
It is time to come together again for the sake of the future of the earth and humanity. Now is the time for a new human being to emerge that carries the spirit of us both.
I am so looking forward to gathering with you to develop this journey together.
To learn more about the Sidhe, see my article here:
http://www.intuitivementoring.com/x-factor/#.UG9nXBiAZq8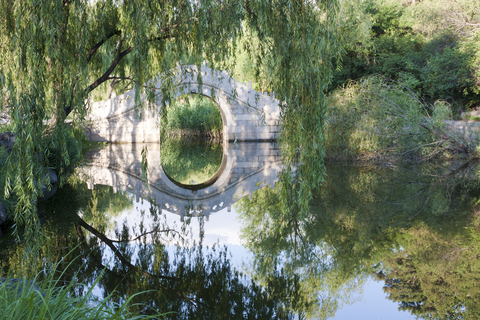 Here are the practical details:

VENUE
We will spend our weekend at Sunrise Ranch in the foothills of the beautiful Rocky Mountains of Colorado, between Loveland and Estes Park. This is a working ranch, growing produce and raising grass fed beef. It is run as a retreat and conference center by a spiritual community that has been in existence since the 1940's. They serve lovingly cooked organic food. The accommodations are simple, comfortable and affordable.
We will be meeting in a beautiful house that is built right into the mountainside. A huge boulder forms one wall. The surroundings are powerful stone and beautiful trees, and a view of the quiet valley.
Sunrise Ranch is easily reached by driving from Denver, or by Super Shuttle from Denver International Airport.
DATE
November 2-4
Time: 2 PM on Friday to 4 PM on Sunday
(9 AM—5 PM on Saturday)

COST
$177
Includes a copy of the card deck and book on the Sidhe by David Spangler at a 40% discount.
NOTE: If you already have your own copy of the book and card deck, there is a payment option that doesn't include these items.

REGISTER
$177
Register now

3 payments of $60 (includes book and card deck)
Register now

If you already have David's book and card deck, use one of these options:
$157 (no book or deck of cards)
Register now

3 payments of $55 (no book or deck of cards)
Register now

We can only include a maximum of 18 people because of the space, and the ambiance we want to create. So register early!

***REGISTER SEPARATELY FOR ACCOMMODATIONS HERE:
Accommodation at Sunrise Ranch includes three wholesome organic meals, beverages and snacks, and range from $81 per day in the dorm to $122 for a single room. There are a few camping places. Sunrise Ranch also welcomes commuters (there is a daily use fee).
"I felt welcome and at ease from the moment I arrived!"
"The food was fantastic: simple, healthy, delicious and plentiful"
"I've never been so relaxed while learning so much"

A quote from Rue:
I believe that exceptional sensitivity points toward a deeper capacity for being human than we have been aware of. We can open into senses that go beyond seeing, hearing and touch into a more subtle spiritual realm. Fostering and caring for the connection between your own spirit and the unseen realms is your personal, powerful contribution to the soul of the Earth. We are called to this work.
Come to this retreat to deepen, enhance, honor,
and make use of your sensitive subtle senses
to improve your life
and add to the the wholeness of our world.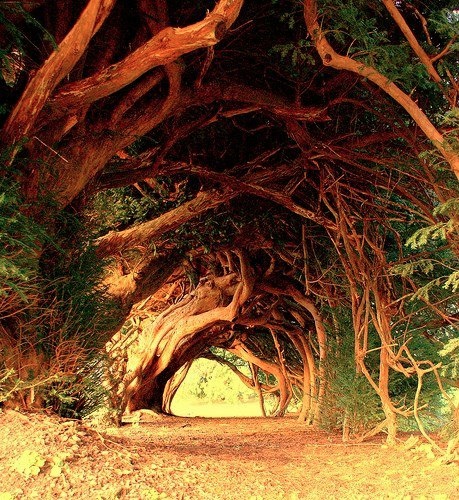 Photo Credits:
Handshake from http://www.piffe.com
Hill and Stars (the Howe Card from the card deck, painting by Jeremy Berg)
Chinese Bridge and 1000 year old tree from Google images