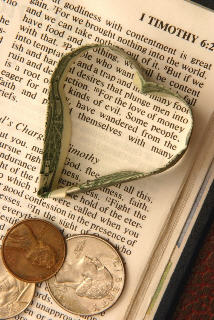 This week I heard several stories from people about their relationship to money. There was a deep seated unconscious belief that was holding up their experience.
One woman began our session by saying, "I am afraid I am going to run out of money." Having come from a very restricted life, she is now making huge brave changes – selling her house, moving to a new city, going back to school in a graduate program, buying a new house. She was aware that her family's belief culture around money had a powerful effect on her, but she didn't know quite how to change it.
A man I talked with has a very good job, which used to be fun and interesting, but now is weighty with demands and restrictions. He is feeling trapped and stuck. In his heart he wants to quit, "But," he said, "money has to come from my job. Nothing comes for free. You have to work hard to get it. You gotta bust your butt."
This man had had a carefully crafted plan in place that was going to lead to scaling back in his job and eventually gaining his freedom, but his plan seemed to be foiled now by the economy. He was feeling helpless to make things better.
He too comes from a family with scarcity in its map of the world. As I tapped with both of these good people, I had an insight into something I have thought a lot about but hadn't put together in just this way.
What beliefs or presuppositions hold scarcity in place?
Both of these people are smart and honorable. They have good intentions. There must be some way that holding on to a scarcity model of the world was serving them.
As I talked and tapped with Joyce and Mike, the underlying structure began to emerge. Joyce was told often that she couldn't ask for things. She was told that asking meant she was selfish. Eventually she determined, in her child mind, that "I am not supposed to have what I want. I am not even supposed to want. It is not safe to want anything, I have to make myself small and keep quiet to survive."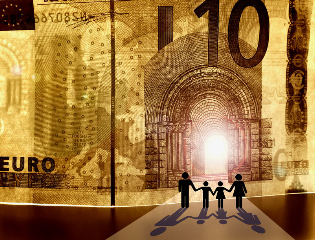 Joyce learned to honor her family's belief system above her own.
She was holding on to a scarcity model of the world for herself that was about survival in her family, and therefore the world.
Mike was raised in a hard working farm/ranch family. They scrimped and saved and looked for bargains, operating from the theory that if you could "make do,' you should avoid buying anything new. Living in lack was not only what was necessary in the times, for his family there was a kind of honor in it. As he talked I got the sense of his parents as people who actually valued scarcity. It was a form of integrity.
It occurred to me that Mike was unconsciously identifying with the integrity of scarcity.
The root of the word integrity lies in the definition of "wholeness." Integrity means being honest and having strong moral principles. But on a deeper level "a person in integrity" has the felt sense of being whole and undivided, a sovereign being standing in presence.
So Mike was doing his very best to manifest the best in him, his deep integrity, by adhering unquestioningly to the values of his family. It wasn't occurring to him to ask himself, "Is it really true that money has to come from my job? Is it really true that I am trapped and stuck unless I can sell that property?"
Likewise, Joyce as an adult was still doing her very best to survive by staying small and keeping quiet and not wanting, because that was coded into her little girl mind as right for her. Unconsciously, she was valuing her life very highly by doing her best to survive in "unfriendly territory." Integrity for her had become about eliminating her wish for something more for herself. That paradigm had kept her in a limiting marriage and limiting work and limited financial circumstances for a long time.
Maybe it hadn't consciously occurred to her that her whole, undivided, sovereign being would be much better served by expansion, instead of constriction. She hadn't been asking herself, "Is it really true that money is hard to come by, and that I make bad money decisions, and that I know how to spend money but not make it, like they told me? What if they were wrong?"
It is interesting that "want" in English also means "lack."
Joyce also was identifying with the integrity of scarcity. I told her Mike's story, and she immediately resonated with it, even though their circumstances were very different. She was remembering specific incidents from her childhood that, she saw now, had led to some beliefs that she hadn't questioned.
As Mike and I had tapped earlier that day, something wonderful began to happen. As so often happens in EFT, our minds open up and we can sense past our old boundaries into a new frame of reference. A wonderful insight came to me, and as I started playing with it in our session I could see some magic happening in Mike's face. Lights were going on in him. And me!
The insight was simple, but profound. It was just the other half of the equation. I suddenly found myself saying in the tapping sequence, "Even though I have been valuing the integrity of scarcity, I understand that I was trying to honor my past and my parents, and now I see that I am free to value the integrity of joy instead! I have always chosen integrity — and now I can replace scarcity with the integrity of joy and love and abundance and expansiveness!"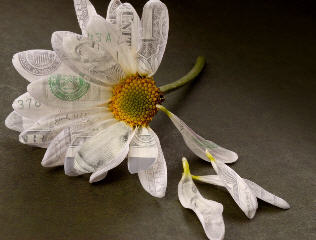 If you are having some troubles financially, or are feeling like "there is not enough to go around," or "there is not enough for me," give some thought to what your family believed about money. What beliefs did you adopt from them? Are they really true?
Could you step outside of your family's limiting beliefs? If you had no old paradigms holding you back, what could you do? Be aware of the "Yes, but's" — for instance, "Yes, but if I succeed I will be more successful than my family/dad/mom/sister/brother has been, and that will hurt them."
Think of specific events in your childhood that confused your integrity. Open the way to reframing the beliefs you formed then.
Following are some beliefs on the problem side of the EFT equation. Tap along with these phrases that I gathered from my sessions with Mike and Joyce.
Even though…
I feel trapped and stuck in my situation…
I think that money has to come to me from my job…
my parents taught me that you have to work hard to get anything in life…
You have to make do…
I have no control in this situation…
I am scrounging for money…
I get overwhelmed by everyone else's depression…
this job isn't fun anymore and there isn't anything I can do to make it better, and I can't even leave it…
I am losing sight of my goals…
I can't do what I want to until I am debt free…
I hear them say "You won't be able to do that…"
I am struggling…
I am going to run out of money…
I know how to spend it but not make it…that's what they said to me…
my parents always worried about money, so I thought there wasn't ever enough of it
I have to make the cheapest choice…
I was never included in discussions about money..
I had to be quiet to survive…
they told me I shouldn't be asking for things, that I was selfish…
I am not supposed to have what I want…
I am not supposed to want…
it is not safe to want…
I thought it was my fault, something wrong with me…
I was taught that it is more blessed to give than receive…
I was valuing the integrity of scarcity…
As you tap, let yourself expand into visioning and allowing a new future for yourself. Trust your integrity. Connect your integrity to something you really value.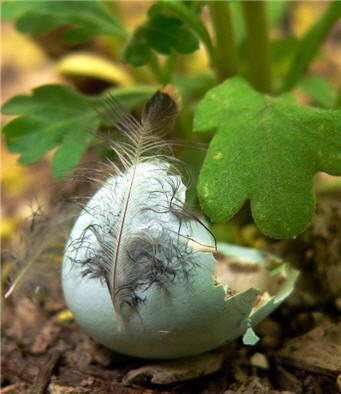 As you know, the traditional phrase in EFT is to say "Even though all that…I deeply and completely love and accept myself."
Try saying it this way: "…I love and accept myself enough that I am choosing now to make some changes here…I want to bring healing to this now."
Here are some more ideas for the second half of the EFT equation that might allow you to peek past your old boundaries and limitations to get a sense of what is possible for you, your real truth.
I am open to thinking more deeply about this…

I understand that I was trying to honor my past and my parents, and now I see that I am free to value the integrity of joy instead!

I choose integrity — and I can replace scarcity with the integrity of joy and love and abundance and expansiveness!

I understand that playing small will never bring me happiness. I did that to survive as a child, but my survival no longer depends on being quiet and small.

I am by nature an expansive, creative joyful being!

There is enough for everyone!

My wanting means that some part of me knows that I deserve better, and more…I want to honor that part of me.

When I really look at that belief, I understand that it is not really true… and I want above all to be true to myself.

The past is over now, and I can disconnect with those experiences that distorted my truth. I am choosing now to resonate with the integrity of joy instead!

It's OK to want! It means that there is a part of me that chooses to turn toward expansion and possibility.

I am open to receiving abundance however it arrives! I don't have to pull strings and manipulate the world and push to get it.

Maybe if I relax and trust and open to the real goodness of my real integrity, the world will just naturally shape itself around me with joy and abundance.
You might say that the most important spiritual life skill is the skill of changing beliefs. Joyce and Mike both discovered, when they really looked at their beliefs, that they both could find plenty of examples of times in their lives when they tethered their integrity to their own truth and strength and goodness. All those times they didn't crumble. All those times they put themselves in service of the world, from a place of integrity without giving themselves away, and were deeply rewarded with real joy and expansiveness.
Deep integrity is about the relationship we have with ourselves. It means caring about what we feel, and making our decisions based on what feels good and leads to feeling happy. Attuning to our deep integrity means not getting stuck in the wanting, but opening to allowing new insights and new abundance to flow in, in new ways.
Even though I have had these money problems, I am realizing that they stem from old family beliefs…. I love and accept my self—and my family—enough to choose and honor the deep integrity of my Self. I care about what I feel. If what I decide is truly right for me, it will be right all around.
With my love and blessings,
— Rue