Books & DVDs
Rue Anne Hass, M.A., offers you four books and a workbook which have been very well received by EFT practitioners across the country.
They are available in either a soft cover version or as a downloadable eBook. The Discovery Workbook that accompanies 8 Master Keys is available in a coil-bound version that will lie flat for easy use when practicing the techniques as you read along.
NOTE: EFT is a very flexible improvement tool that can be used for just about everything.  I emphasize that I am using my version of it here.
---
---
Special Offer: Buy all four books in paperback or eBook versions and save $14.00!
I recommend that you buy all four books together. This is Where I Stand sets the stage for understanding the highly sensitive temperament (yours or anyone's!), and how to resolve the issues that arise from being sensitive with EFT.
The 8 Master Keys builds on the awareness, and offers a map to follow for using EFT to heal what hurts.
And The Discovery Book charts your personal journey as you tap through this map toward healing.
If you are a practitioner, these books will give you a good grounding in the artful, elegant use of EFT as a healing tool for all your clients.
---
EFT DVDs
Tapping to Restore Harmony of Spirit: EFT & Fibromyalgia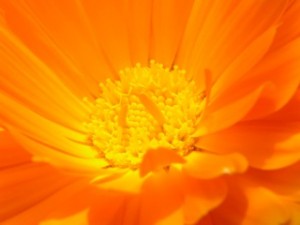 This package of information and suggestions for working with fibromyalgia brings together decades of research, study, clinical experience, exploration of psycho-spiritual, energetic and transformational modalities, and spiritual contemplation.  In addition, it is the product of my endless curiosity about the sacred foundations of humanity. Rue Hass with Nancy Selfridge, M.D.
---
Would you like to finally learn how to STAND UP FOR YOURSELF?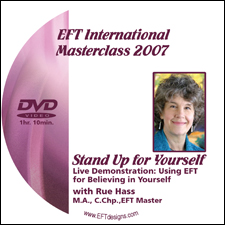 I have developed an interesting game that utilizes EFT and your imagination to totally transform an old criticism or judgment of yourself that feels like it is caging your spirit now. This unique DVD package includes an illustrated eBook, a game to print out and use, and a DVD of a live session on stage with Rue, illustrating this process